First name: Catherine
Family name: Willows
Age: 48
Hometown: Las Vegas
Lives with: Her daughter Lindsey and boyfriend Alex Vartann
Work: I'm a CSI, Level Three and the Graveyard Shift Supervisor with the Las Vegas Police Department.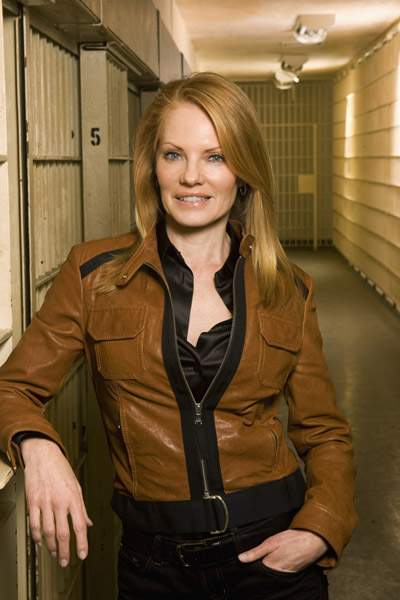 History:
Raised in Vegas by a showgirl mother, I became an exotic dancer and nightclub wild child. Finally finding my calling, I danced my way through a medical technology degree at UNLV, hung up my spangles and became a CSI, specializing in blood spatter analysis. My former supervisor, Gil Grissom, was my first friend in Las Vegas, and recruited me for his team. While a reliable and meticulous CSI, I still enjoy flaunting my sexuality, and occasionally use it to make a point - or win over a difficult suspect.
I'm a single mother to a teenaged daughter Lindsey who seems to have acquired my feistiness - talking back, running away, and hanging out with questionable friends. How ever, despite my night-shift schedule, I keep a close watch on her, like placed her in an highly disciplined private school, and spending as much time as possible with her during the day. Lindsey is soon to graduate and go to college.
Casino tycoon Sam Braun, a friend of my mother, was a surrogate uncle to me during my childhood and stormy teenage years. While we operate on opposite sides of certain gray areas of law, we share a lasting affection and grudging respect. I learned that he is, in fact, my biological father after performing a DNA control test during a murder investigation involving Sam. When Sam died, he left me and my mother some of his fortune, but the vast majority of it is tied up in the land development trusts he began during his life.
I'm trailed by bad luck in personal life. Grissom have criticized me for having a personal life at all. Mostly because my dates seem to end up jeopardizing investigations, or are involved in them.That cost me life of my father who was killed in my arms by daughter's kidnapper. My recent dating life is next to nil, though shared an unresolved, and ultimately tragic, flirtatious relationship with my co-worker, Warrick Brown.
Two years ago when Gil retired, I was promoted to Shift Supervisor of the graveyard. After a year of difficult changes, during which several team members came and went, I pointed Nick as my Assistant Supervisor: someone to act as a buffer, and bridge the distance between me and the team.[center]